Week Ending 24th April
Hi all,
Welcome back from your Easter holidays. I hope you all had a lovely Easter with your families. As you know we won't be back in school for another while. I hope you are all enjoying the extra time with your families and that you are all safe and well at home. Here are the activities I'd like you to focus on this week. Talk to your parents and see if you can work these into your schedules.
Maths:
I hope you are all trying to keep up with your mental maths daily. This is a great way of keeping your maths brain switched on. This week I would like you to register for a Maths Factor account. Registration is free at the moment. On this website/app you will find lots of helpful videos, games and worksheets. It also has some helpful tips for parents.
https://www.themathsfactor.com/
3rd class could you try Topic 10 please – 4 and 8 times tables
4th class could you try Topic 15 please – dividing with remainders
5th class could you try Topic 19 please – lovely fractions
6th class could you try Topic 23 please – starting percentages
English:
I hope you are all reading as much as you can and for anyone who had the chance to listen to the David Walliams book last week – I hope you enjoyed it.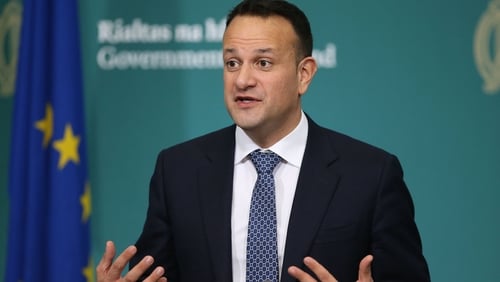 Some of you may have heard our Taoiseach Leo Varadkar speaking on television about the Corona Virus and why it's so important for us all to stay safe at home for a little while. I would like you to imagine that you are the Taoiseach and write the speech that you would give to the nation. Remember to thank everyone for all the hard work they have been doing and to include the reasons why you think it's important for us to stay safe at home.
SESE:
We learn a lot about history in school but we are now all living through history. Hopefully one day, when you are much older, you will tell your children and grandchildren about what life was like when we all had to stay home to keep everyone safe. To help you remember I would like you to complete the Covid-19 Time capsule sheets. If you don't have access to a printer you could use the sheets as a guide and write out your time capsule on a sheet or you could write a letter to your future self reminding yourself of all the things that you did and the things you missed during the pandemic.
Don't forget the home schooling email is nurneyhomelearning@gmail.com if you have any questions or if you would like to share any of the work you have completed. I would love to hear your speeches, see your time capsule pictures or hear about whatever else you have been up to.
Take care and stay safe.